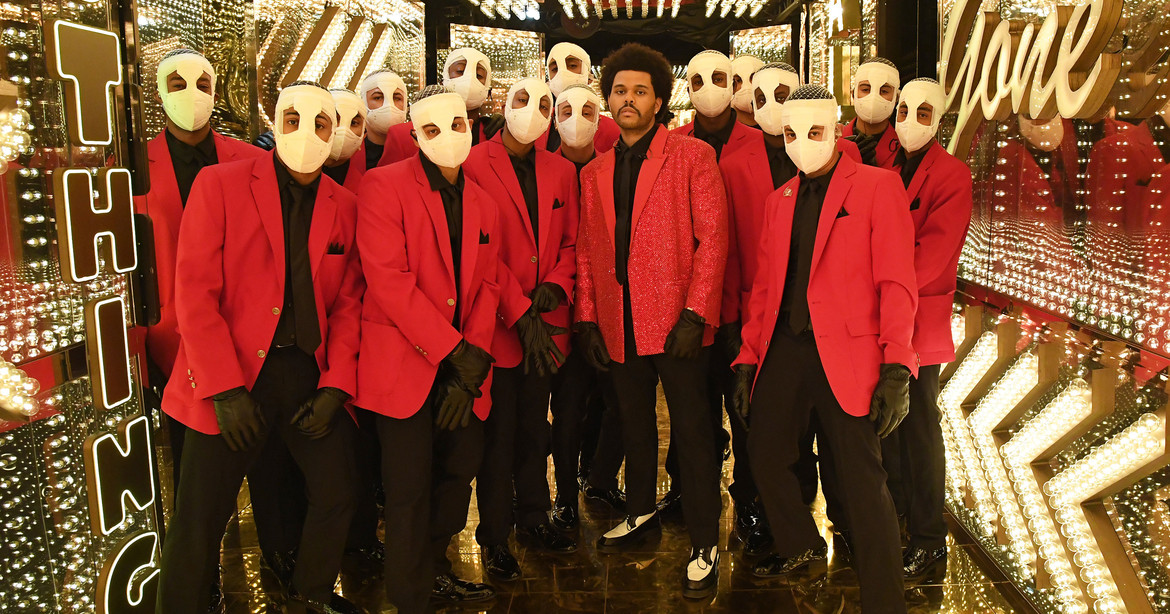 The Weeknd llegará a México con su After Hours World Tour 2022
Todos los fans mexicanos de The Weeknd se sorprendieron al ver el anuncio de las fechas que tendría el After Hours World Tour 2022 donde el americano presentaría su más reciente disco, pues México no figuraba en la lista, así como ningún otro país de Latinoamérica.
Los seguidores se hicieron oír en redes sociales y fue hasta hace poco que Live Nation, la multinacional encargada de dar vida a este espectáculo, mencionó en una noticia en su blog que «debido a la alta demanda, The Weeknd sumará fechas a su tour en Australia, el sureste de Asia, Sudamérica y México«.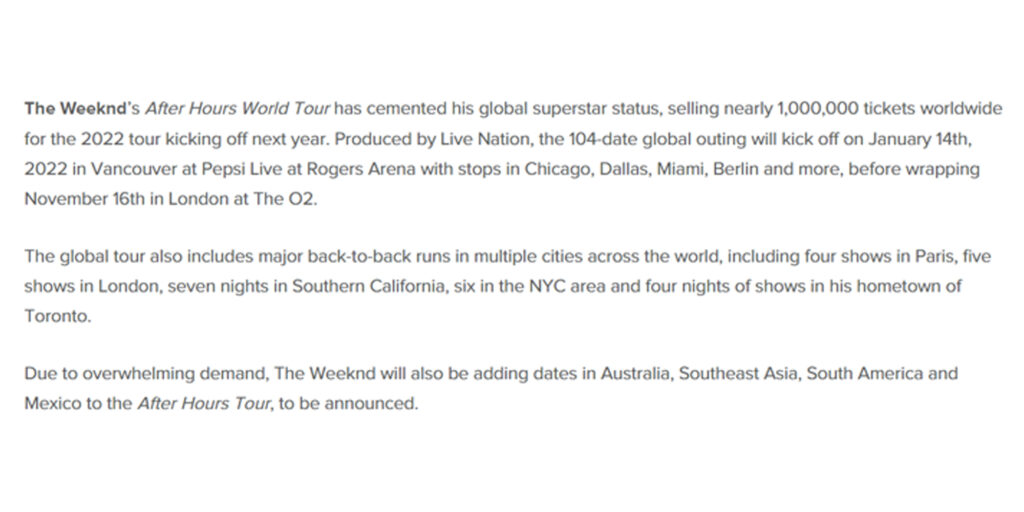 Si bien, aún no se sabe con certeza si para 2022 las condiciones estén en orden para albergar un concierto masivo, las esperanzas resultan alentadoras, y quizá con un gran porcentaje de la población vacunada, podremos regresar a los foros muy pronto.
Si quieres leer la nota original de Live Nation, da click acá.