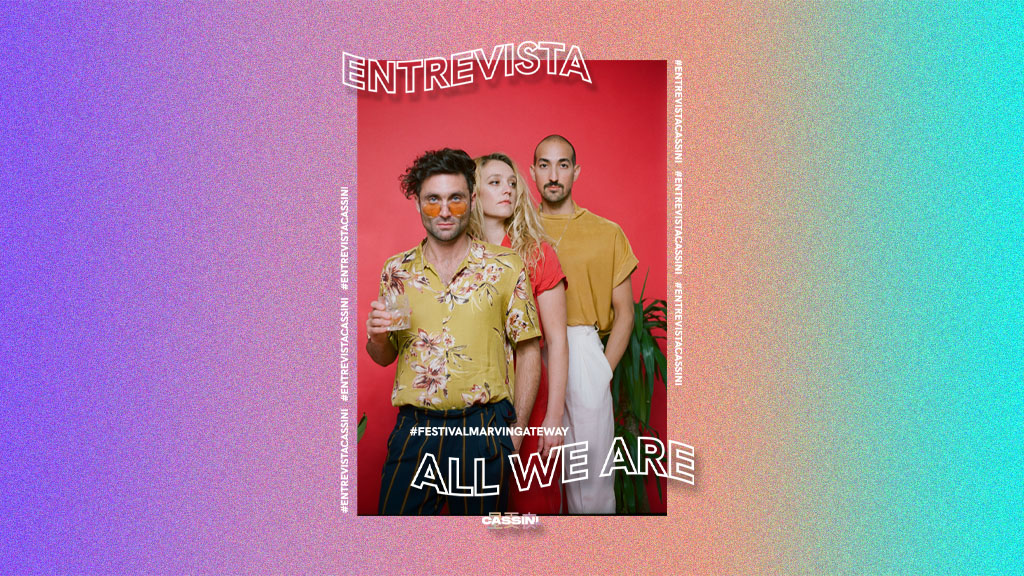 Entrevista con All We Are: «La esencia humana es lo más hermoso que tenemos como especie»
En la previa al Festival Marvin Gateway, encuentro que reunirá a miles de almas con el propósito de conocer y expandir nuestra cultura, y es esto último lo que define a All We Are, un conjunto conformado por tres mentes cuyas influencias se ven claras desde el inicio de cada canción, caracterizado por un sonido dance pop, exquisito al oído.
El proyecto gestado en Liverpool reunió a tres talentosos músicos de distintas partes del país: «Nos conocimos en la universidad, acá en Liverpool, todos somos de distintas partes del país, pero tuvimos la suerte de encontrarnos allí. Una vez que terminamos la escuela, iniciamos All We Are«.
Actualmente, la banda sigue en promoción de su tercer álbum de estudio, Providence (2020), un trabajo muy diferente a sus predecesores estilísticamente hablando: «Después de nuestro segundo álbum, Sunny Hills (2017), queríamos un sonido un poquito más agresivo, más enérgico. Este nuevo disco se basa exclusivamente en celebrar las buenas cosas, viendo todo desde una perspectiva más alegre y frenética«, comentan, quienes además agregan que «Nos inspiramos de la esencia humana directamente; de los bailes, cantos, de la felicidad y todo aquello que le da alegría a nuestra raza, creemos que esto es lo más hermoso y bello que tenemos«.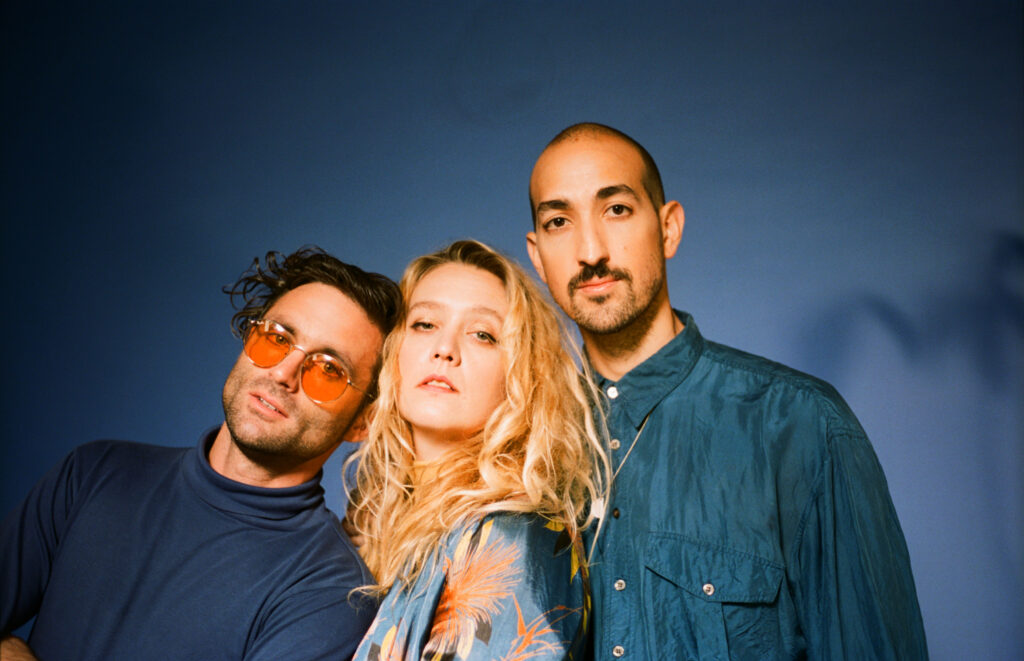 El legado de Liverpool y la mezcla de culturas
Existe cierta dificultad el comenzar un proyecto en Liverpool, una ciudad de carácter histórico, pero para All We Are, más que un tope, representa una inspiración: «Obviamente ser un proyecto gestado en Liverpool tiene muchas aristas, además de que se tiene el vestigio de The Beatles. Creo que esta ciudad tiene una identidad diferente al resto del Reino Unido, justamente por esto, por The Beatles, tú sabes, dejaron una vara muy alta en la ciudad y eso te fuerza a ti como proyecto a hacer algo más relevante«.
«En Liverpool vive gente de muchísimas partes del mundo«, agregaron, «hace ya un tiempo fue un puerto muy importante en nuestro país, migraron muchas personas de distintas nacionalidades, haciendo que sus culturas se mezclaran con la nuestra. Por eso que podemos ver tantas matices en los proyectos musicales de aquí, es una reflexión directa de esa migración y la mezcla de culturas«, menciona la banda justificando sus raíces musicales.
El viaje del artista está en constante cambio, las perspectivas cambian y las maneras de ver el mundo igual, esto lo reflejamos en la música, pero la diferencia más marcada que vemos de la banda de sus inicios hasta ahora es que hoy día la comodidad surge de manera natural, disfrutamos muchísimo esto.
Marvin y su conexión con Latinoamérica
Hace un par de meses, diversos artistas latinos, entre ellos Timothie Brownie, Buscabulla, Rebolledo, entre otros, remixearon temas de All We Are, conectando más a la banda con su público y gremio latino: «No hemos conocido aún a los artistas encargados de los remixes personalmente, pero creemos que estos remixes nos conectan mucho con la esencia de la música latina, con los fans y los músicos. Además tenemos una base muy sólida de seguidores allá en México, y eso que nunca hemos estado de tour allí«, agregaron riendo.
All We Are se prepara para tocar en el Festival Marvin Gateway, están casi cerca de cerrar el evento, y esto los tiene emocionados: «Es algo muy extraño, hace un año ni siquiera nos veíamos formando parte de un evento así de grande. Sabemos lo importante que es Marvin para la música mexicana y latinoamericana, y mira, hasta nos toca casi cerrar el festival«.
«Estamos muy emocionados, es la primera vez que tocamos ante un público mayormente mexicano. Nos hubiera encantado que fuese en calidad presencial, pero esta experiencia virtual nos da también muchas más oportunidades para darles un buen show«, añadieron, para posteriormente invitarnos a todos a ser parte del festejo, donde son el antepenúltimo acto del Festival Marvin Gateway el último día de actividades, el viernes 14. Sintoniza el festival de manera completamente gratuita a través de su canal de Twitch.