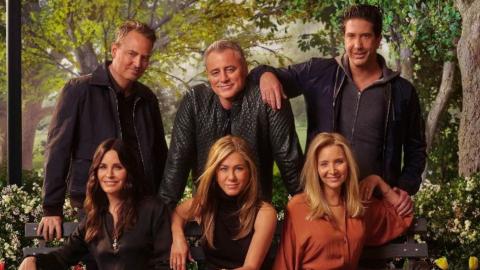 HBO Max Comparte Primer Avance Del Reencuentro De «Friends»
Hace 17 años fue la ultima emisión de la mítica serie Friends y su popularidad parece seguir intacta. A pesar de haber sido estrenada en 1994 Friends se mantiene como una de las series mas populares de la historia. La serie, que narra el día a día de un grupo de amigos en Manhattan, es signo de una generación y el impacto que ha dejado continua viéndose a día de hoy como pudimos ver recientemente.
Todo esto ya que HBO Max acaba de lanzar el primer avance de Friends: The Reunion, un documental que reencuentra a todo el elenco original. En el avance pudimos ver un vistazo a los actores, reinterpretando la trivia de preguntas y paseando por los memorables sets.
Es importante notar que, aunque el servicio de streaming todavía no ha llegado a Latinoamérica este es uno de sus productos, junto con el Snyder Cut mas rentables.
Con invitados especiales como David Beckham, Justin Bieber, los íconos del k-pop BTS, la ex supermodelo Cindy Crawford, el actor Kit Harington, la ganadora del premio Nobel Malala Yousafzai, entre otros, Friends: The Reunion se tiene contemplado estrenar el 27 de Mayo.