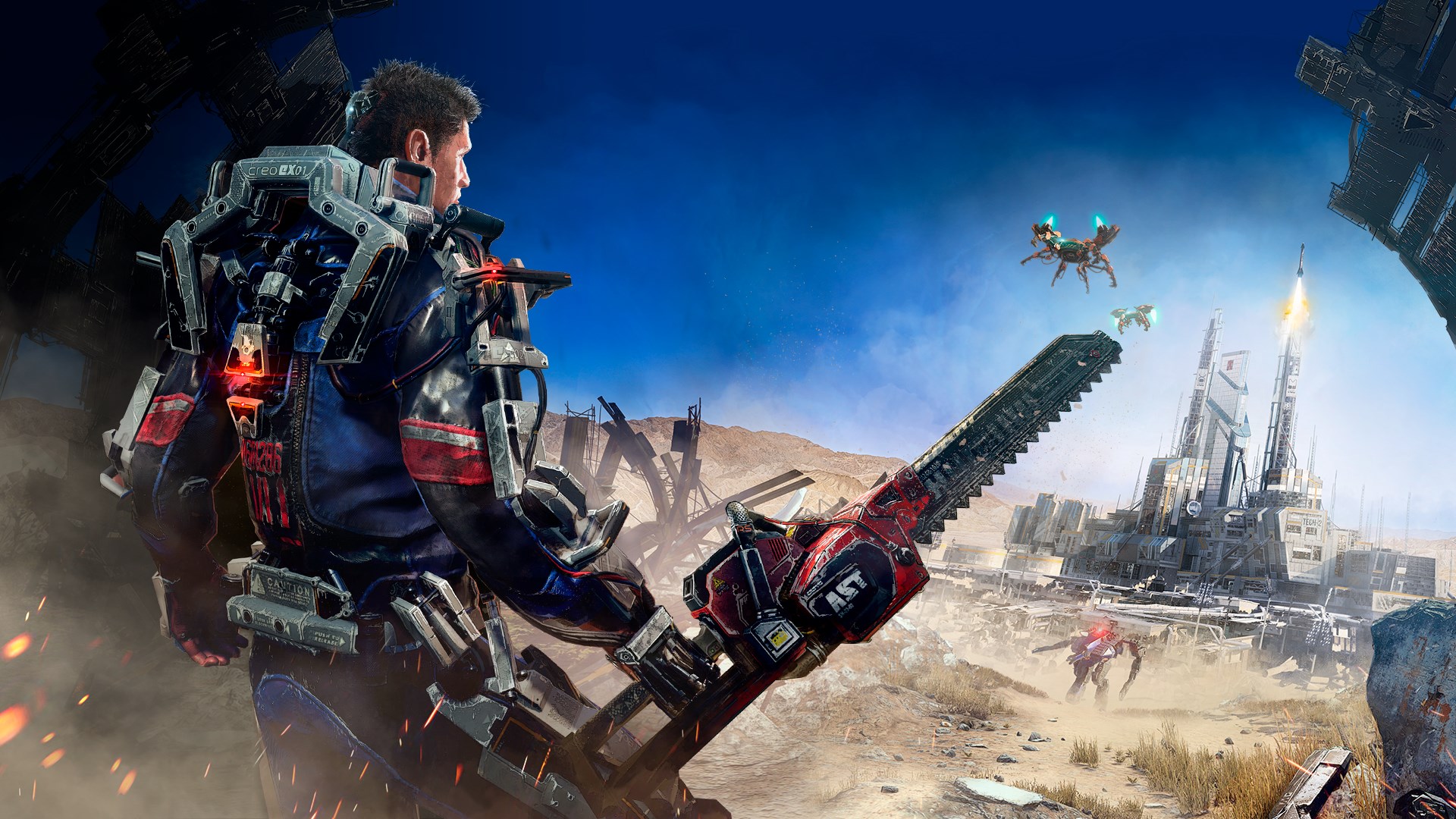 The Surge: Un respiro robótico en el género souls
The Surge es uno de esos juegos que el público suele tener muy olvidado, una saga a la cual se le ha dificultado crecer, y es entendible. ¿Competir directamente con los grandes? From Software es el rey del género "Souls", una historia lineal con una curva de dificultad más que empinada. Pero no venimos a hablar de Hidetaka Miyazaki y sus obras maestras.
The Surge sigue la misma temática que el género ya mencionado, solo que esta vez me pareció más sencillo que otros juegos del mismo estilo. Comenzamos el juego con una historia un poco floja, no sabemos dónde estamos ni qué hacemos ahí. Poco a poco comenzamos a adentrarnos al mundo y entender de qué manera funciona el título.
Un punto muy grande a considerar es la variedad de los jefes de cada sección, cada jefe con el que me enfrenté tenía habilidades diferentes y un aspecto completamente distinto al anterior, aunque sí, los ataques que ejecutaba eran muy monótonos, lo cual me facilitó mucho los combates al memorizar los patrones de ataque de los enemigos.
En términos generales el título me gustó, es una buena opción si ya terminaste los títulos de From Software, solo ten en cuenta que es un juego más sencillo y con una curva de aprendizaje más plana -pero no tanto-.
No esperes la mejor de las historias -aunque la idea que tenía era muy buena, pero se nota que no supieron aprovechar este concepto-, ni un juego demasiado extenso ya que aproximadamente duró de 10 a 15 horas. Si eres un jugador experimentado en el tema y más que nada llevas práctica en este tipo de géneros, este es tu siguiente título.