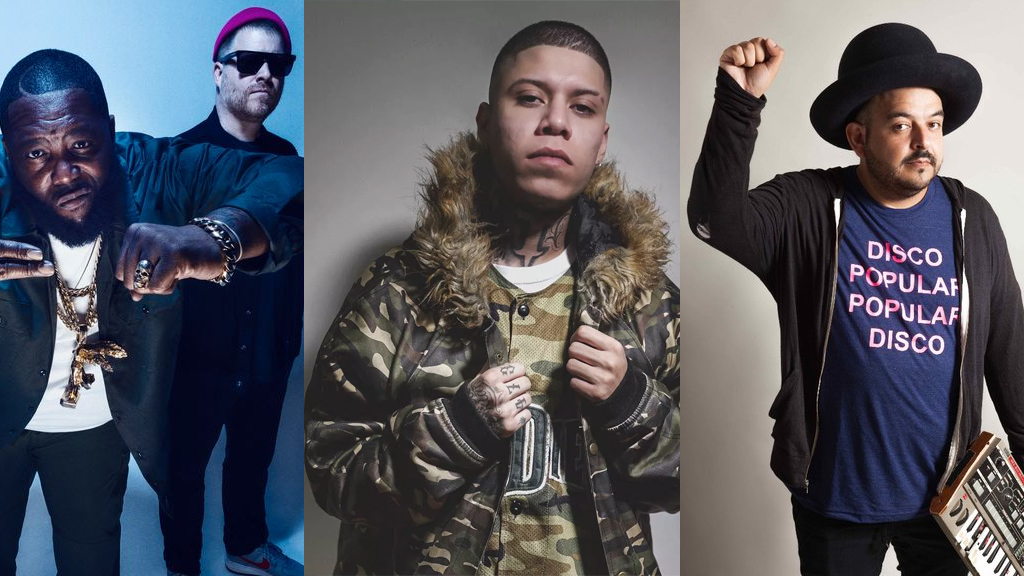 Run The Jewels estrena remix de «Oh La La» con Mexican Institute Of Sound y Santa Fe Klan
Run The Jewels tiene una relación muy buena con México, y el día de hoy, se adentraron en un remix muy peculiar, donde hay más que una canción, donde se ve un impacto sociocultural inmenso, pues mezcla todo el folklore de ambos países.
De un lado, Estados Unidos, que siempre ha sido señalado por ser un país del hip-hop, el rap y los barrios bajos, combinando los sonidos cumbieros y de fiesta, aunque también se encuentra mucho hip hop, y una muestra de ello fue incluir a Mexican Institute Of Sound y Santa Fe Klan, claros referentes de los ejemplos pasados.

Run The Jewels ya nos había dado una muestra de la importancia de la sociedad y del estar unidos en su disco pasado, RTJ4 (2020), con un discurso de críticas a la desigualdad racial en Estados Unidos, siendo uno de los mejores álbumes que se pudieron escuchar el año pasado, y que actualmente se refuerza esa guerra en contra de la discriminación con este remix tan ecléctico.