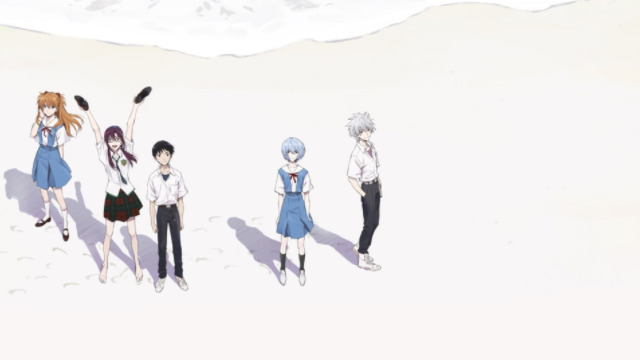 «Rebuild of Evangelion 3.0 + 1.0» se retrasa nuevamente por COVID-19
Neon Genesis Evangelion es uno de animes más importantes e influyentes de todos los tiempos, siendo muy aclamado por los fans, misma que en su serie original contó con 26 episodios, donde se presentan temas sobre teorías creadas por los sociólogos, filósofos y psicólogos del siglo XX.
A partir de 2007 se plantearon una serie de 4 películas, mismas que hasta ahora sólo se han entregado tres: «You Are Not Alone» (2007) «You Can (Not) Advance» (2009) y «You Can (Not) Redo» (2012), siendo estas tres el lugar número uno en taquillas y ganando numerosos galardones.
Redbuild Of Evangelion: 3.0 + 1. 0 (2021) llegaría tras ocho largos años de espera el 27 de junio de 2020, y pondría fin a la saga gestada por Hideaki Anno. Lastimosamente este lanzamiento ha sido retrasado nuevamente debido a las complicaciones por el COVID-19. A través de las redes sociales de la serie, anunciaron que tendría nuevamente un retraso de la cinta, sin una fecha esperada para ser lanzada.
Recordemos que este atraso ya había ocurrido una vez en noviembre del 2019, misma que se dio nueva fecha el 23 de enero de este año.
También fue pospuesto el lanzamiento del box-set, banda sonora de la película compuesta por Shiro Sagisu.