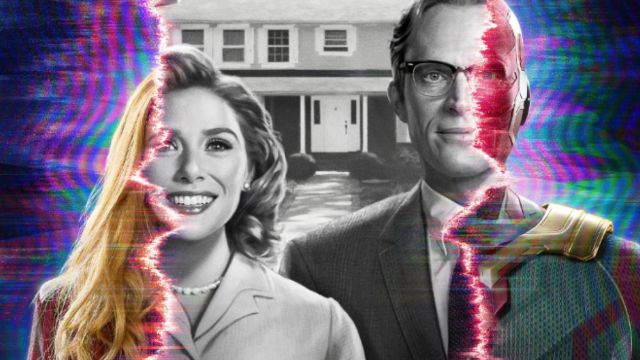 Llegó «Wandavision» a Disney +. ¿Todos los capítulos serán así de cortos?
La primera de muchas series que lanzará Marvel Studios a través de la plataforma de Disney +, Wandavision (2021), se estrenó el día 15 de enero. Se liberaron los primeros dos de nueve capítulos con los que contará la serie y sigue de cerca a Wanda y Vision viviendo juntos en el formato ya conocido como sitcom.
Mucha gente ya está hablando de la serie y todos están sorprendidos, pues estos primeros dos capítulos no superan los 25 minutos cada uno -contando los créditos finales-. El formato de este tipo de series es así, cada capítulo dura entre 20 y 30 minutos solamente.
Como ya se dijo anteriormente, todo lo que pasa en esta serie, más específicamente en la versión sitcom, es una realidad alterna creada por Wanda para poder traer de vuelta a Vision quien, recordemos, murió a manos de Thanos en Avengers: Infinity War (2018).
Por toda la información que Marvel Studios ha soltado, sabemos que la serie tendrá una duración total de 360 minutos, es decir, 6 horas, por lo que, si seis de estos nueve capítulos se desarrollarán dentro de esta realidad creada por la mutante, tendrán duración corta.
Teniendo lo anterior como preámbulo y en base a los avances ya publicados -además de la confirmación de Kevin Feige-, los capítulos 7, 8 y 9 estarán ambientados en la realidad del Universo Cinematrográfico de Marvel, por lo que, deduciendo, cada uno de estos últimos tres capítulos tendrá una duración estimada de 40 minutos, en adhesión, se dijo que estos tres episodios tendrán una calidad cinematográfica inmensamente profesional.
Asimismo, los últimos tres episodios tendrán consecuencias relevantes dentro del UCM, desembocando así en la próxima producción de la casa productora, Doctor Strange into the Multiverse of Madness (2021).